ABOUT US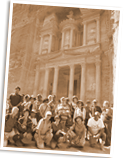 Africa, Asia, Australia, North, Central and South America, Europe and the Middle East…
Time is a critical element in all of our lives. An experienced and accredited travel firm can save you or your company time and money, while enhancing your travel needs in myriad ways.
NĀRAT is a full service travel organization conveniently located in Toronto, Canada.
Our roster of client services include customized airline ticketing, hotel, and car reservations and customized itinerary development - with our coverage extending to all necessary travel documentation, including visa and travel insurance processing. Moreover, we are the premier travel company to incorporate legal assistance to our client services with our own travel legal specialists.
NĀRAT is managed and staffed with only the highest qualified and accredited travel specialists in the Canadian travel industry.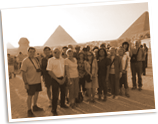 NĀRAT will assist you or your company to cut through the overload of information and options that is presently available on the market, and replace costly guesses and misrepresentation to guide you with wise suggestions based on unmatchable expertise and knowledge.
We present all our clients with several on-target options from which to choose that matches their detailed likes and budgets - often within a few minutes of their request.
Instead of being leery about what accommodation providers, tour suppliers or airline consolidators are the best option, you can now rely on us to know who is and is not safe to use and make those reservations for you. Our Escorted Tours are renowned as being Journeys of a Lifetime.
WHY TRAVEL WITH US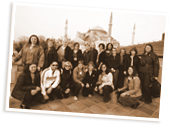 Instead of having to try to calculate train or car travel time, routes to take between destinations, what accommodations are suitable for you, or even know what the weather will be like when traveling, we provide that information for you. Moreover, our consultants' industry experience means a plethora of personal suggestions with tips that will enhance and add value to your trip.
And perhaps even more importantly, if you run into a problem or need to make a change before or during your trip, instead of an entity that you may or may not be able to contact, you have a real account manager who knows you and will be committed to helping you.
Call us or your professional Travel Agent today and experience the World of NĀRAT!